Qatar Emir Sheikh Tamim bin Hamad Al Thani is meeting United States President Donald Trump in Washington, DC, to discuss regional security in the Gulf and mutual 148 billion dollars economic ties, among other issues. The emir's visit on Tuesday comes amid heightened tensions between Iran and the US and an ongoing blockade imposed on Qatar by its Arab neighbours.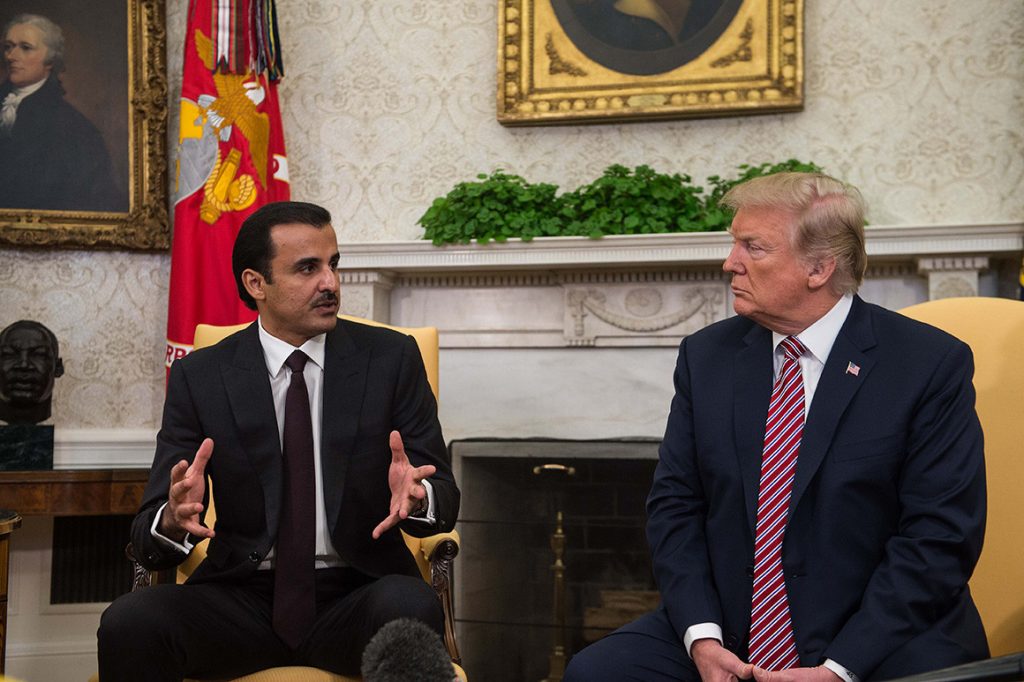 Two successive bomb blasts hit the surrounding of Shirqat district of Iraq's northern province of Salahaddin, leaving at least three people killed. According to local reports, three other people were injured as a result. Among the victims was an off duty army colonel. The explosions reportedly occurred near Water Project in the area. Rapper Nicki Minaj has cancelled a scheduled performance in Saudi Arabia next week, citing her support for the rights of women. Her headline billing at the festival in Jeddah triggered an outcry from critics of the country's human rights record. Others questioned how her revealing outfits and explicit lyrics would go over in the ultra-conservative kingdom.