Babylon Reports – Tillerson in Baghdad, Iraqi forces near Rabia, ISIS pay back in Syria
Things might be evolving as US Secretary of State Rex Tillerson arrived in Baghdad yesterday on a surprise visit for talks with Iraqi Prime Minister Haider al-Abadi and President Fuad Masum. Tillerson on Sunday had said Iranian fighters and militias must leave Iraq for the country to rebuild. In response, Abadi defended the Iranian-backed militias who are currently engaging in clashes with Peshmerga forces in disputed territories.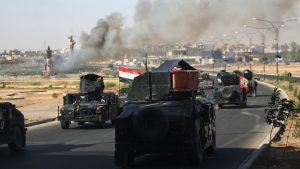 Meanwhile, Iraqi security forces deployed tanks and artillery near Rabia and Zummar, northwest of Mosul. The land crossings into Turkey and Syria are located in the area. However, Kurdistan's Prime Minister Nechirvan Barzani said a delegation would visit Baghdad once the military offensive ended.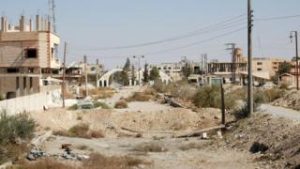 Lastly, Dozens of civilians were reportedly killed by Islamic State militants in a central Syrian town before it was retaken by the Syrian army on Saturday. The UK-based Syrian Observatory for Human Rights says at least 116 died in the three weeks that Qaryatain, in Homs province, was under jihadist control. Most were shot or stabbed to death by IS for "collaborating with Syrian forces."
---