Babylon Reports – Anbar offensive, Twin bomb in Salahuddin, Female Peshmerga gets award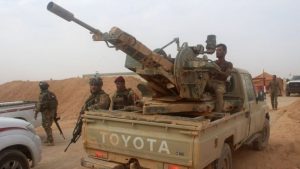 The end is near. Iraqi forces have launched an operation to recapture the last stronghold of so-called Islamic State in the country's western desert. The Iraqi army, Anbar provincial police and Sunni Arab tribal fighters began moving on the town of Anah near the border with Syria on Tuesday. Coalition airstrikes were conducted in the area as well.
Meanwhile, a twin-bombing took place at a restaurant in the Salahuddin Province on Tuesday, which killed at least three people and wounded 34 others. Two suicide bombers entered a restaurant in the town of Hajaj in the Salahuddin Province where they detonated their explosives. No group has claimed responsibility for the violence, although IS has been suspected of involvement as Hashd al-Shaabi fighters are known to frequent the establishment.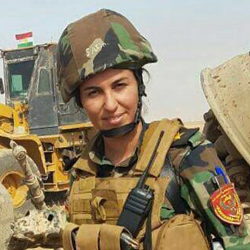 Lastly, a female Peshmerga has received a UNESCO award acknowledging "everyday heroes" in the campaign to fight violent extremism and intolerance.Lt. Kochar Saleh Haji, who has been a Peshmerga for eight years, was one of 10 recipients from around the world to receive the Global Hope Coalition award. She dedicated her award to the nearly 1,800 Peshmerga who gave their lives in the war against ISIS "and to all freedom fighters defending justice, humanity, and civilization against tyranny and extremism."
---