Babylon Reports – Aleppo free of ISIS, Turkey crackdown on ISIS, Trump tweets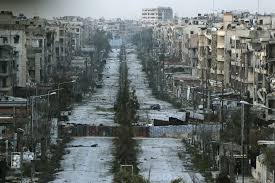 Is Aleppo finally safe? Islamic State militants are no longer in control of the last territory they held in Aleppo province, the Syrian Observatory for Human Rights (SOHR) on Friday said ISIS' remaining foothold in 17 towns and villages of Aleppo province has now been reclaimed. The militants withdrew from Aleppo province after Syrian government forces announced the liberation of a main road and areas east of Khanaser.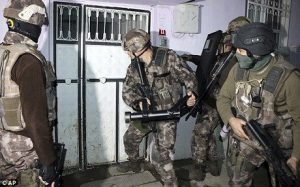 Meanwhile, Turkey is cracking down on ISIS threats within its own borders. An estimated 190 suspects linked to the group have been arrested across Turkey in June alone.   Some had planned attacks which were foiled during counter-terrorism raids across the country's populous centers of Istanbul, Izmir, Ankara, and Gaziantep. On June 19, a Turkish court sentenced two Iraqi nationals for links with ISIS.
Lastly, how would you define a modern presidency? Because US President Donald Trump would describe his use of social media as just that. After a series of tweets, following a row over comments he made about two MSNBC TV presenters, the president tweeted that his "use of social media is not presidential but it's modern day presidential." Earlier in the week, the president launched a crude personal attack on presenters Mika Brzezinski and Joe Scarborough. His tweets were condemned by Democrats and Republicans alike, despite the White House springing to his defense. He also said that social media allows him to connect directly with the public, bypassing the mainstream media which Trump regularly labels as "fake news"
---