Ed Sheeran has quit Twitter after being bombarded with cruel comments. Ed Sheeran has decided to stop using his account after the amount of online abuse he receives and realizing the mean
tweets were 'ruining' his day.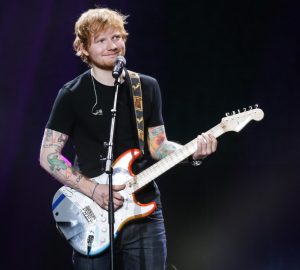 Although his feed( with 19.1million followers) – remains open, the  'Shape Of You' singer has stopped posting on it and only shares pictures which he uploads to his Instagram.
Some fans claimed he was using a backing track during his performance on the festival's Pyramid Stage,The star revealed he had been using a loop station during his performance, which helps create the impression of a having a band playing lots of different melodies. However the Ed said: "Never thought I'd have to explain it, but everything I do in my live show is live, it's a loop station, not a backing track. Please google x."
Ed posted on twitter saying: