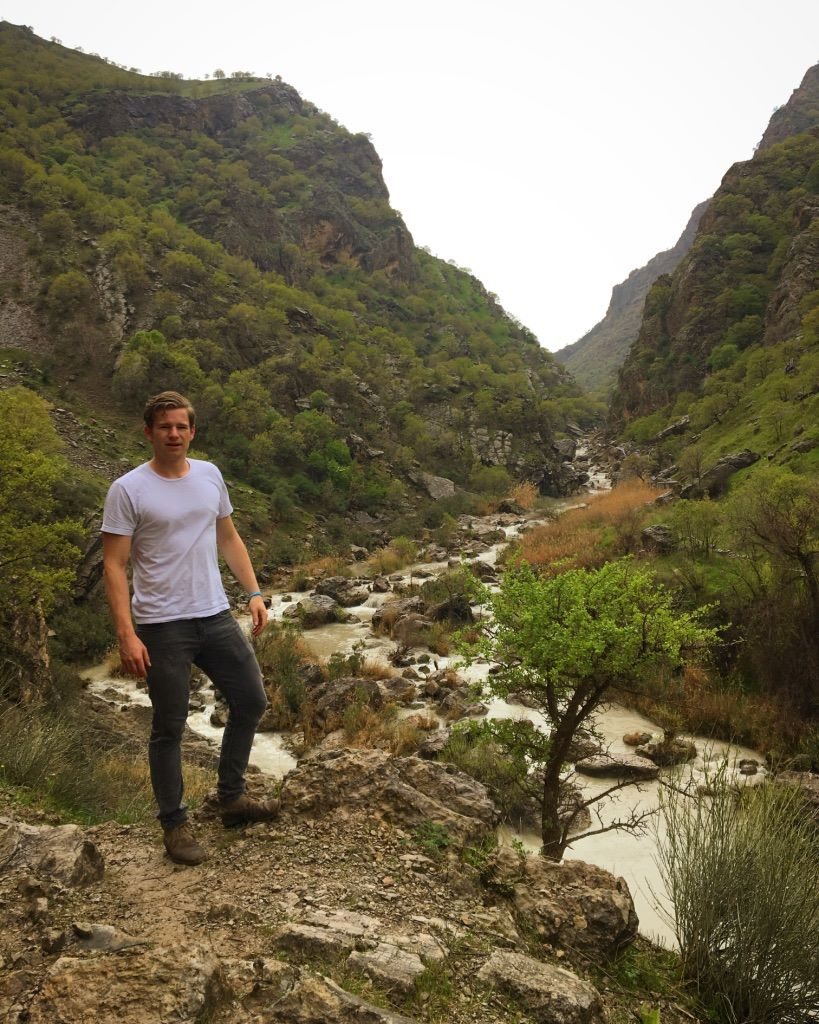 Zane co-hosted the Breakfast Club from 2018 to 2020!
This combination of country and city boy will be sure to leave you with a smile or a wow once you meet him. Zane is the newest member of the Babylon FM family. After coming to Kurdistan for the first time in 2016, Zane decided to come back to Erbil in 2017 with the hope of starting a lucrative cattle trading business. After spending his life savings on a promising set of moo-ers, Zane gave up the trade in order to become a full time cat lover. When Zane isn't co-hosting the Breakfast Club, you can find him posting pictures of his cats on Instagram.
Chances are you will see Zane out on the town, enjoying Erbil's nightlife and probably yelling his trademarked 'YEEE-HAW'. Ironically, he doesn't like country music! Active in Erbil, Zane regularly spends time with the community, while working full-time among the NGO community. While his dream will always be running around in open fields and chasing cattle and herding goats, Zane is content hanging out with Noor on the Breakfast Club on Babylon FM entertaining the lovely folks of Erbil.
Zane co-hosted The Breakfast Club from November 2017 to November 2018, and made appearances in the Babylon TOP100 [2017, 2018.] He surprised everyone when we came back alive from the far off ranches of Kurdistan in September 2018 and rejoined Noor and Zoe to cost the Breakfast Club once again!