While going through the security checkup line at LA, Camila Cabello spotted paparazzi taking photos of her. Instead of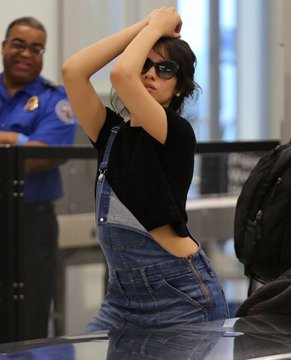 ignoring them like all celebs would, she took the moment and turned it into a full-on photo shot. The internet could not hold back with all the memes, and its all good because Cabello says she loves it!
Kehlani, who turned the pics into hilarious memes on her Instagram Story. Cabello reposted the memes  "omg @kehlani (????) YOUR CAPTIONS ARE THE BEST IM LAUGHING SO HARD." Swipe through the pics below to see them all.